Join Girl Scouts
You're invited.
Be your brightest and boldest self.
Making friends, testing her strengths, exploring new possibilities. It's all here for her.
Whether teaming up with others or learning to shine on their own, Girl Scouts have the tools and community support they need to succeed.
Press play with Girl Scouts, where she can be herself and her confidence can soar.
She's ready to go.
Ready to Join?
Take on the world, one badge at a time - Join As A Girl Member
With 24 new badges, it's never been easier for girls to learn more about the world, take action, and make change. Girl Scouts also get access to special events, scholarships, and an amazing network of mentors (our dedicated volunteers and staff members).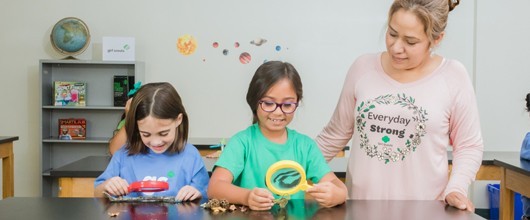 Inspire your girl and other local Girl Scouts - Join As An Adult Member
Support and mentor girls while creating memories you will never forget. There are so many ways to volunteer with Girl Scouts and join your girl on some of her adventures!