Join Girl Scouts
Girl Scouts of the Colonial Coast is still hosting virtual programs to help girls enjoy new experiences and friendships all while building courage, confidence and character that will last a lifetime, while remaining safe. We also have new resources and opportunties for caregivers to provide support during these challenging times. What are you waiting for? Become a Girl Scout family today!
Take on the world, one badge at a time - Join As A Girl Member
With 24 new badges, it's never been easier for girls to learn more about the world, take action, and make change. Girl Scouts also get access to special events, scholarships, and an amazing network of mentors (our dedicated volunteers and staff members).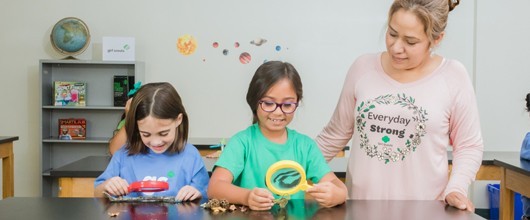 Inspire your girl and other local Girl Scouts - Join As An Adult Member
Support and mentor girls while creating memories you will never forget. There are so many ways to volunteer with Girl Scouts and join your girl on some of her adventures!