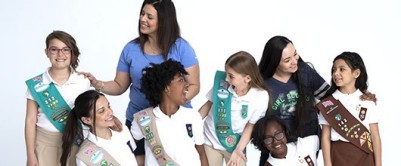 New volunteers, invite a friend (or two!) to join you in volunteering with Girl Scouts and changing girls' lives! When you and a friend both complete your volunteer registration by October 31, 2019, you'll each receive a $25 electronic gift certificate code to the Girl Scout Shop online store!
Continue >



Virginia Girl Scouts helping make history at Virginia Women's Monument Dedication
11 Oct 2019
Girl Scouts from the three Virginia councils will join others to pay tribute to the trailblazing women who came before them during Voices from the Garden: The Virginia Women's Monument, a dedication ceremony recognizing the historic contributions of seven women that shaped the Commonwealth of Virginia over the past 400 years.