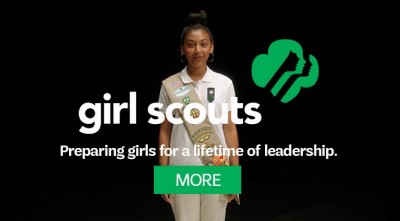 Whether your girl is part artist, part scientist, or part explorer, Girl Scouts is where she can pursue what she loves and blaze new trails. Here, girls take on leadership roles in a girl-led space and develop skills they'll use to make an impact. Watch the new video to see current Girl Scouts show the world they know who they are and what they're made of—they're all Girl Scout!
Continue >





Camp Fury empowers Girl Scouts to consider public safety careers
25 Jun 2019
A local camp is highlighting public safety careers to Girl Scouts to encourage girl empowerment and safety. Fifteen girls will spend the week with first responders going through drills and skills to see what it takes for emergency preparedness.