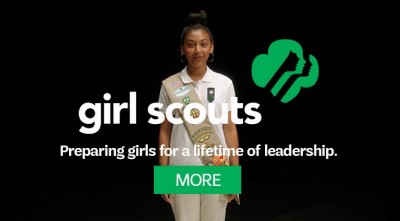 Whether your girl is part artist, part scientist, or part explorer, Girl Scouts is where she can pursue what she loves and blaze new trails. Here, girls take on leadership roles in a girl-led space and develop skills they'll use to make an impact. Watch the new video to see current Girl Scouts show the world they know who they are and what they're made of—they're all Girl Scout!
Continue >





Making golf accessible for OBX girls
21 May 2019
As the daughter of a professional female golfer, Girl Scout Ambassador and Gold Award Recipient, Ashley Forbes, was destined to have a passion for golf. However, growing up in Kitty Hawk, she found there was little to no opportunity for girls to enter the golfing community.