Each Girl Scout membership year, Girl Scouts of the Colonial Coast recognizes local Girl Scout alums who are leaders in their field. These women serve as role models for girls today – the future leaders of tomorrow.
Continue >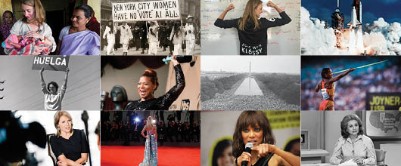 Girl Scouts prepares girls for a lifetime of leadership, success, and adventure. Our new PSA features inspiring Girl Scout alums who show how an unstoppable woman on a powerful mission can make huge impact. They've changed the world---and that's a job for a Girl Scout!
Continue >


28 Aug 2018
This year's group of Girl Scout Famous Formers were congratulated by Girl Scouts of the Colonial Coast (GSCCC) CEO Tracy Keller and GSCCC Board Chair Carolene Goodwyn-Harris

Celebrating Women's Equality Day
26 Aug 2018
Girl Scouts at Camp Outback celebrated the special day this year by learning more about the Citizen badges girls can earn.

23 Aug 2018
Each year, Girl Scouts of the Colonial Coast (GSCCC) schedules advocacy meetings with the U.S. Senators and Representatives of Congress who represent those in our Council's jurisdiction.