Our Girl Sprout program is for pre-kindergarten girls who will be entering kindergarten the following fall. As a Girl Sprout, she will learn about honesty, sharing, being helpful, how to be kind to her friends, and most importantly, to have fun! She'll be introduced to Girl Scouts and be ready to become a Girl Scout Daisy when she enters kindergarten!
Continue >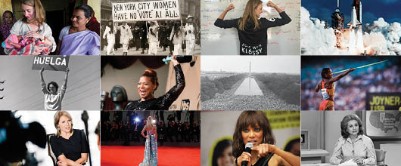 Girl Scouts prepares girls for a lifetime of leadership, success, and adventure. Our new PSA features inspiring Girl Scout alums who show how an unstoppable woman on a powerful mission can make huge impact. They've changed the world---and that's a job for a Girl Scout!
Continue >

This magazine has replaced GO! and the Council print newsletter. Find GSCCC news and program opportunities in the latest issue!
Continue >

  Share your story. We can't wait to hear from you!





14 Jun 2018
This Sunday, we will take the time to honor and celebrate the fathers and father figures who help us build girls of courage, confidence and character who make the world a better place.

12 Jun 2018
On Saturday, June 9, Girl Scouts of the Colonial Coast honored 30 girls who earned their Gold Award during our 2018 membership year.