Each Girl Scout membership year, Girl Scouts of the Colonial Coast recognizes local Girl Scout alums who are leaders in their field. These women serve as role models for girls today – the future leaders of tomorrow.
Continue >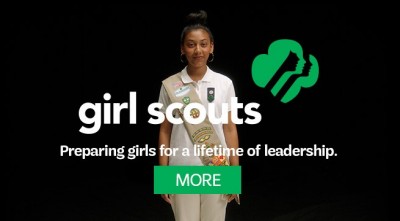 Whether your girl is part artist, part scientist, or part explorer, Girl Scouts is where she can pursue what she loves and blaze new trails. Here, girls take on leadership roles in a girl-led space and develop skills they'll use to make an impact. Watch the new video to see current Girl Scouts show the world they know who they are and what they're made of—they're all Girl Scout!
Continue >




Grow Your Troop: Patch Program
20 Nov 2018
Find out how to grow your Girl Scout troop and make your troop more successful, leading to more girl success.