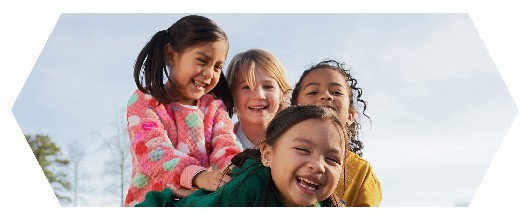 Frequently Asked Questions
We get it, you want to have all the facts and to make sure that Girl Scouts is right for your family. Explore our frequently asked questions below, ask your questions at one of our Discover Girl Scouts events, or leave some information for us to contact you directly.
How do I join GIrl Scouts?

When can my girl join? What's the best time to join?

Girls in grades K–12 can join as Girl Scouts at any time. (Learn more about what girls do at each level of our program grade levels.) Girls in Pre-K can join Girl Scouts starting April 1st of each year.

Adults can join Girl Scouts at any time! If you plan to participate in Girl Scouts as part of a volunteer-led troop, you can check the troop's description in the Troop Catalog before you join (some troops do not meet during the summer). Girls also participate throughout the year by attending events and going to summer camp.

How does my girl get matched up with a troop? What if I already have a troop in mind?

When you register your girl, you will have the option to search our Troop Opportunity Catalog and decide which troop works for your family. Or, if you'd like to start a new troop in your community, that's an option, too!

If you don't see a troop that's right for you (or if you just don't know!) you will have the option to select "Unsure," which will allow you to type comments into a text box. Then, GSCCC staff will contact you to help you find a troop match. Troop matches are typically based on a girl's grade and community (geographically, school, etc.).

If you've already talked to the leader of a specific troop about joining, you will be able to search for that troop's number during your registration. If you are not able to find the troop, you can use the "Unsure" option as well.

What happens after I register? How will I get in contact with my girl's new troop?

A membership specialist will reach out to you upon completing your girl's membership registration and connect you with a troop leader. If you do not hear back from the volunteer troop leader after one week, please contact our Member Services at customercare@gsccc.org and we will help you get connected.

When and how do I renew my membership?

Each Girl Scout program year runs from October 1 through September 30 and memberships are renewed annually. Membership expires September 30 and members are encouraged to renew their membership during Early Bird season in the spring—and get in on exciting perks like a patch and rocker.

To renew your membership, log in to your member community (MyGS) and select "renew" next to the roles you would like to continue for the next membership year.

What is a Lifetime Membership and how do I get one?

Stay connected and support the largest leadership development organization for girls in the world! Join as a lifetime member today, and make an enduring pledge to support a girl-led future.

Lifetime membership is available to any individual who accepts the principles and beliefs of the Girl Scout Movement, pays the one-time lifetime membership fee, and is 18 years of age or older.

What is the Troop Opportunity Catalog?

The Troop Opportunity Catalog is similar to an online shopping catalog. The Troop Opportunity Catalog shows you which Girl Scout troops have openings for girls and for volunteers.

For girls, you'll find troop openings based on your girl's grade level and the zip code you enter. If you have a specific troop in mind but are not seeing it within the catalog, you can select "Unsure" which will allow you to type the troop number or other identifying information into a text box. 

Be sure to review the troop description to decide if the troop is a good fit for you and your girl, including the day/time/location of troop meetings. Also note that troops listed as "serving" a specific school may be limited to girls from that school. 

For adults, you'll find volunteer opportunities near you. You'll also be able to register as a volunteer with your girl's troop, if applicable.

What if my girl doesn't want to join a troop?
What does it cost to be a Girl Scout?

Membership Cost


Extended Year Membership
(valid 4/1/2022–9/30/2023)
Girl Membership: $35
Adult Membership: $35

Nationally, Girl Scout Daisy (grades K–1) and Brownie (grades 2–3) parents report spending an average of $130 per year. The costs are for uniforms, additional programs you may want to participate in and troop dues for material costs (if applicable). Many troops cover these costs with their earnings from the Fall Product and Girl Scout Cookie Programs.
About the Girl Scout Program
What will my girl learn? What is the Girl Scout Leadership Experience (GSLE)?

The Girl Scout Leadership Experience—a collection of engaging, challenging, and fun activities like earning badges, going on awesome trips, selling cookies, exploring science, getting outdoors, and doing community service projects.

At Girl Scouts, she'll get to lead her own adventure (it's her world!) and team up with other girls in an all-girl environment to choose the exciting, hands-on activities that interest her most. The idea is to learn by doing, and at Girl Scouts, she'll do lots of it.

Along the way, she'll gain important skills in four areas that form the foundation of the Girl Scout Leadership Experience:

Is my girl safe in Girl Scouts?

At Girls Scouts, girl safety is our top priority. Here are just a few of the ways we ensure girls stay safe:

Volunteer Background Checks

All new volunteers are required to complete a background check and current volunteers are required to complete a background check every three years.

Safety Activity Checkpoints

We know that activities are more fun when everyone feels safe! To ensure this, volunteers are trained to follow our Safety Activity Checkpoints while planning and participating in troop activities.

Insurance

All registered Girl Scouts receive basic accident insurance coverage for Girl Scout activities through national membership dues. This insurance covers up to $100 in medical expenses regardless of other coverage. Additional expenses are only covered if personal family insurance does not cover them.

Race, Gender, Abilities, and Spirituality—is Girl Scouts inclusive?

Diversity and inclusion have been core values of Girl Scouts since its founding in 1912. We provide a safe and welcoming space for girls of all abilities, all races and ethnicities, from all religious backgrounds and spiritual beliefs—all in a girl-only environment with no economic barriers. 

GSCCC and Girl Scouts of the USA value diversity in all its forms and do not discriminate on the basis of race, color, creed, religion, alienage or national origin, ancestry, citizenship status, age, disability, gender, marital status, familial status, veteran status, sexual orientation, gender identification, genetic information, public assistance, local human rights commission activity, or any other characteristic protected by applicable federal, state, or local laws.
When/how often do troops typically meet?

The time commitment and meeting schedule for Girl Scouts can vary depending on the troop volunteers and activities girls are interested in doing. Each Girl Scout troop sets their own meeting schedule and may have meetings once per week, bi-weekly, or a mix of meetings and field trips throughout the year.

Most troops meet once a month throughout the school year, and some choose to go camping or do activities over the summer.

Who leads the troop?

Trained Volunteers

Most troops are led by a group of parents of girls in the troop (like you!). Girl Scout troop leaders are volunteers who give their time so girls can have a quality experience in Girl Scouts. Without the many wonderful volunteers, the program would not be available to girls. You can be assured that qualified, responsible people are leading your girl's troop!

Join Your Girl's Troop as a Volunteer

When you register your girl for Girl Scouts, don't forget to join her troop as a volunteer Troop Helper, or Troop Leader/ Assistant Leader!  Learn more about troop voluneer roles.

It's simple to become a volunteer! During the registration process, you'll be able to search by zip code and select your volunteer opportunity. Then you'll need to complete a background check and any appropriate training for your volunteer position. You can start this process at the same time you register your girl!

Start Your Own Troop

Our girls rely on dedicated volunteers, like you, to lead our troops! Complete your volunteer registration and contact customercare@gsccc.org to learn more about starting your own troop!
Parents, Guardians, and Volunteers
What is expected of me as a parent/guardian of a Girl Scout?

Take an Active Role

As a Girl Scout parent, you'll want to take an active role in your daughter's Girl Scout experience. You can help with refreshments or transportation or assist with troop meetings. Ask your girl's troop leaders how you can best assist the troop.

Support Activities

Along with troop activities, your active role can include supporting product programs like the Fall Product Program and the Cookie Program. Support your girl, her troop, and the council by learning about the sale and following all guidelines and procedures.

Respect the Troop Leaders' Time

Girl Scouts would not be what it is if it weren't for our dedicated volunteers. Troop leaders are not responsible for girls beyond the time of the actual Girl Scout activity. Please respect the troop leader's time by having a responsible person drop off your girl at the appropriate time and pick her up immediately after the activity.

Should I become a volunteer? What skills/time are required?

There are many ways to volunteer for Girl Scouts—from occasional troop volunteers (who assist leaders), to service unit volunteers, to troop leaders—you're sure to find a role that suits your interests, skills, and schedule. Each volunteer role has unique opportunities!

It's easy to become a volunteer! During the registration process, you'll be able to search by zip code and select your volunteer opportunity. Then you'll need to complete a background check and any appropriate training for your volunteer position. You can start this process at the same time you register your girl!