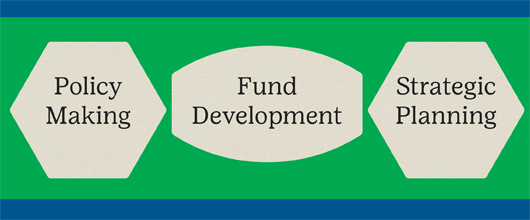 Board of Directors
Elected by delegates from the Council membership, 16 women and men serve on the Girl Scout Council of Colonial Coast Board of Directors. They establish policy, approve budgets, set direction for the Council and monitor progress.
Current Officers
Carolene Goodwyn-Harris, Chair

Barbara Tierney, Vice-Chair

Carolyn Pittman, Treasurer
Carolene Goodwyn-Harris
Carolene Goodwyn-Harris is a sales and marketing professional with broad-based general management experience in soliciting new business and client experience development. She has a background in corporate and operations environments, with a focus on profitable business development, corporate giving and fundraising, client value management, and service excellence.
Carolene is currently employed as the High School Admissions Coordinator at Bryant & Stratton College (Virginia Beach Campus) and is responsible for growth, development and oversight of campus and market. As an enrollment professional, she acts as a consultative resource and provides students, parents and high school personnel with information about the degrees offered at the college. Prior to joining Bryant & Stratton College, she was the director of operations for Affinity Realty and Germel Inc. located in Chesapeake, Virginia.
Carolene is also a small business owner. In 2005, she launched Special Moments by Carolene Event Planning. She is a Lifetime Member of the Girl Scouts of the USA, and holds membership in the Friends of Hampton Roads, and the Executive Women's International Hampton Roads Chapter.
She has served on the Girl Scouts of the Colonial Coast Board of Directors since 2011, serving on the Board Development and Philanthropy committees before taking the position of Chair Elect in 2015. She was elected Board Chair in 2017 for a two-year term. She resides in Suffolk, Virginia with her husband.
Barbara L. Tierney
Barbara L. Tierney graduated summa cum laude from the University of Pittsburgh, with concentrations in finance and law. She pursued a multi-faceted financial career with several major financial institutions, banks and Wall Street firms. She returned to her hometown of Portsmouth, Virginia in 2005 to become a hometown banker at TowneBank in Suffolk, Virginia. Barbara retired in 2014 as a Senior Vice President.
Barbara began her lifelong participation in Girl Scouting as a Girl Scout Brownie and has earned the Girl Scout Curved Bar, the highest award in Girl Scouts at that time. The Tierney Family prides itself on having four generations of Girl Scouts! Barbara's experience on the Girl Scouts of the Colonial Coast Board of Directors began in 2014. She has served on the Finance, Audit and Philanthropy committees. She was elected Vice-Chair in 2017 for a two-year term. Barbara resides in Virginia Beach with her husband and has two granddaughters who are active Girl Scouts.
Carolyn Pittman
Carolyn Pittman will retire as vice president and controller in the Business Management division on July 1 after 23 years of service. Carolyn's distinguished career began in public accounting with Ernst & Young before joining Northrop Grumman in 1995 as financial operations manager. During her tenure, she held progressive leadership roles to include corporate vice president, chief audit executive and chief financial officer. She joined NNS as vice president of Business Management and chief financial officer in 2011 when Huntington Ingalls Industries spun off from Northrop Grumman. Since that time, her leadership and expertise have strengthened our business management organization, and she's helped to grow and develop future leaders through numerous mentorships and her executive sponsorship of the WiSE (Women in Shipbuilding Enterprise) employee resource group.
August 16, 2018
October 18, 2018
December 6, 2018