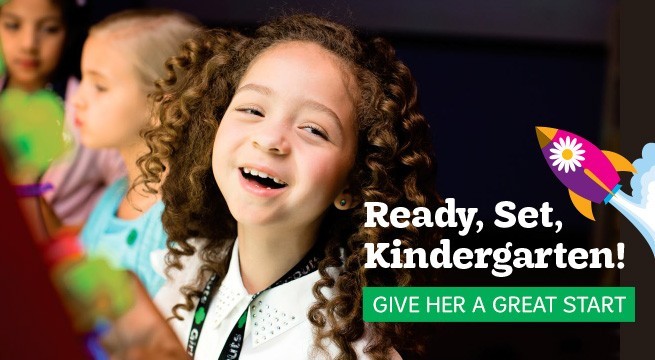 Girl Scouts is here to make your daughter's kindergarten year extra special
Starting kindergarten is a big deal. It can be exciting, but nerve-wrecking at the same time. By joining Girl Scouts, your daugther will have friends her own age to socialize with as she explores fun, skill-building activities after school either virtually or in-person. We provide plently of support for parents too with our Family Connections resources and Raising Awesome Girls articles. Give her and yourself a great start to the year ahead.

At Girl Scouts, kindergarteners are considered Daisies and there's so much they can already do in our organization. Right now, our council is leading a virtual series for Daisies to earn patches and badges at home so they don't have to miss out on their Girl Scout experience just because of COVID-19. Find out what other events your daughter can register for as a Girl Scout, or check out events that Girl Scouts of the USA are hosting!