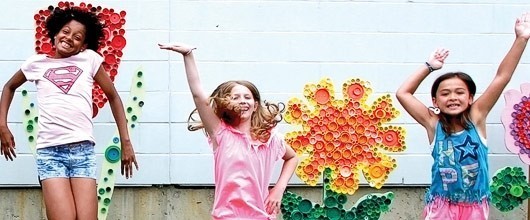 Troop Opportunity Catalog
It's another fantastic Girl Scout year and we need your help to make it a success. We want every girl to feel like they belong in Girl Scouts and we know you do too! Let's make this happen by welcoming new Girl Scouts into troops using the Troop Opportunity Catalog!
The Troop Opportunity Catalog is a neat online tool that helps both girls and adults find where they fit in to the Girl Scout Leadership Experience. It lists available troop openings in their area and helps them find what troop may be right for them.
You can help ensure every Girl Scout has the opportunity to join a super fun troop like yours! The Troop Opportunity Catalog is available in the Volunteer Toolkit, and updating your troop's information is easy!
Using the My Troop Tab in the Volunteer Toolkit, record your troop capacity, what type(s) of volunteers you need, and when and where your troop meets. That way, girls and volunteers can check out what troops are available near them.
Thank you in advance for providing the most up-to-date information and thank you for welcoming others into Girl Scouts!
Have questions or need help? Check out our FAQ's or send an email to Customer Care.